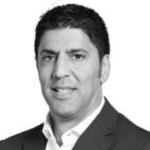 Anton Pillay (Chairperson)
BBusSc, CA (SA), CFA, AMP (Harvard)
Anton was appointed Chief Executive Officer of Coronation Fund Managers in February 2013 and has been a member of its Boards since June 2009. He joined Coronation in January 2006 from BoE (Pty) Ltd, where he held several key positions and directorships. Anton has extensive knowledge and experience of the investment and banking industry. Anton was appointed to the NAM Board in February 2009.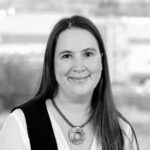 Birgit Rossouw
CA (NAM), B. Phil (Ethics)
Birgit completed her articles with PricewaterhouseCoopers (PwC) in 2001, qualifying as a Chartered Accountant. In 2002 she was appointed as Group Financial Manager of NAM. Although Birgit left the Group in August 2004 to join Consult Buro (Pty) Ltd as a shareholder and director, she continued to provide advice and consulting services until she was appointed to the Board of NAM in November 2006. She also serves on the Board of Standard Bank Namibia.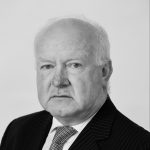 Gordon Young
BA
Gordon was Chief Executive Officer of NHI from 2001 to early 2004. He has been a member of the NAM Board for twenty years and has a strong knowledge base of the South African and Namibian investment industry. Before contributing his valuable experience to NAM, he was a group strategist with African Harvest. Gordon is currently an investment adviser to a South African empowerment company.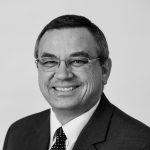 Schalk Walters
CA (NAM), CA (SA), CIA
Schalk was a partner at PricewaterhouseCoopers(PwC) in Windhoek for 11 years, where he was the Namibian service line leader for the Advisory practice until 30 June 2010. His field of expertise is corporate governance, focusing on enterprise risk management, sustainability and internal control processes. Upon his withdrawal as a partner from PwC, he formed the consulting practice Fiducia Corporate Governance Solutions, which provides a wide range of specialist corporate governance consulting services to clients in the private and public sectors. He was appointed to the NAM Board in March 2012. He also serves as an independent non-executive director on the board of Nictus Holdings Limited.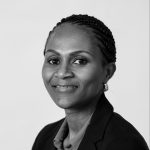 Elize Angula
B. Proc
Elize is a partner and legal practitioner at AngulaCo Incorporated. She was president of the Law Society of Namibia during 2005 and 2006 and prior to that she served on the council as a member. Elize has 14 years' post-admission experience in civil and commercial litigation and practices in the High and Supreme Court of Namibia. She also serves as a director on the boards of Foshini Retail Group (Pty) Ltd and Frans lndongo Group (Pty) Ltd. She was appointed to the NAM Board in March 2012.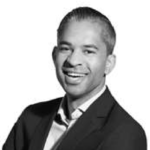 Llewellyn Smith
BCOM (Accounting and Information Systems), PGDA, CA (SA)
Llewellyn was appointed Chief Operating Officer of Coronation Fund Managers in September 2013 after having joined Coronation as Head of Operations in July 2012. Prior to joining Coronation, he was a partner at KPMG (appointed September 2006), where he also worked as manager and senior manager at KPMG's offices in San Francisco and Cape Town respectively. While at KPMG, Llewellyn provided audit and risk-related services to the investment management industry. Llewellyn also serves as the Deputy Chairman of the Board of Trustees and Chairman of the Audit and Risk Committee of the Children's Hospital Trust, an independent non-profit organization established in 1994 to raise funds to support specific projects and programmes to help advance child healthcare through the Red Cross War Memorial Children's Hospital. He was appointed to the NAM Board on 01 January 2022.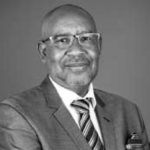 Evat Kandongo
BSC (ENG) (Civil Engineering)
Evat is a civil engineer by profession having graduated from Tampere University of Technology, Finland, with a Bachelor of Science Degree in Civil Engineering (1992). He is the CEO and majority shareholder of Consulting Services Africa (CSA), a Namibian Multi-disciplinary Engineering Consulting Company, and he has served in that position from 2003 until present. He has been working as a consultant for most of his career and has extensive knowledge of the technical aspects affecting construction projects in Namibia, with an experience of more than twenty-eight (28) years. Evat also served on the ENGIMED Board for the University of Namibia (UNAM) and is currently a trustee on the UNAM Engineering Fund, which helps disadvantaged engineering students. He also lectured at the UNAM Faculty of Engineering and IT, at the Jose Eduardo Dos Santos Campus from 2010 to 2012, in the field of Civil Engineering. Evat brings on board a wealth of experience in business management and leadership. He was appointed to the NAM Board on 01 January 2022.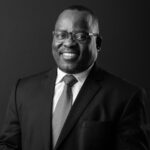 Tarah Shaanika (Chief Executive Officer)
BA (Economics and Media Studies), MIB
Tarah is the former Chief Executive Officer of the Namibia Chamber of Commerce and Industry. He holds a Bachelor of Economics and Media Studies degree from the University of Namibia. He also holds a Masters in International Business( MIB) from the Polytechnic of Namibia. He held numerous non-executive positions on the boards of TransNamib, Road Fund Administration, New Era Publications Corporation, NAMZIM Newspapers (Pty) Ltd, Team Namibia among others. He was appointed to the NAM Board on 01 April 2015 and became Chief Executive Officer on 04 January 2021.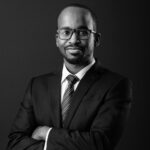 Bullé Uisso (CFO & Company Secretary)
CA (NAM), CA (SA)
Bulle was an external audit and consulting manager at Deloitte Namibia prior to joining NAM as Chief Financial Officer and Company Secretary. He is a qualified chartered accountant and has experience in various local industries with focus on the financial services industry which included taking up a consultant CFO role in a local listed bank. Bulle was appointed to the NAM Board in August 2021.